Green Efforts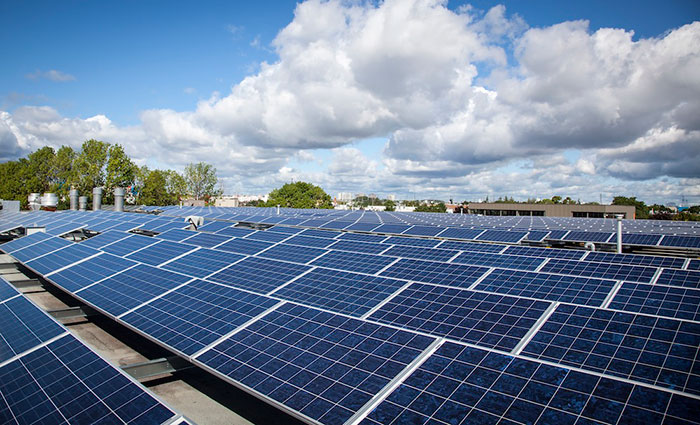 The Norstar team has considerable experience with the development of sustainable communities that feature "green" practices, in particular the Green Building Initiative ("GBI") and the Energy Efficiency Initiative ("EEI") under the authority of New York State Homes and Community Renewal (HCR), the FGBC energy efficiency standards in Florida, as well as the Green Community Initiative under the Michigan State Housing Development Authority. These programs integrate materials and methods that promote environmental sustainability, economic vitality and social benefits through design, construction and operation of the completed community. Recent Norstar developments that highlight these qualities include:
A.D. Price Phase I & II, Buffalo, NY – 149 units—These developments met the requirements of both the GBI and EEI, and ADP II earned an Energy Smart label for completing NYSERDA's Multifamily Performance Program. Some of the energy efficiency features include Energy Star refrigerators, front-loading washers, thermal glazed windows, exhaust fans, energy efficient lighting in common areas and the exterior, occupancy sensors in corridors and stairwells, low flow showerheads, and high "R" insulation of perimeter slab, ceiling and exterior walls.
Shoreline Apartments, Buffalo, NY – 88 units (selective demolition/substantial rehabilitation). This development met the requirements of both the GBI and EEI and received grant funding from NYSERDA in connection with the replacement of an existing electrical heating system with a gas-fired system as well as energy-efficient windows.
Academy Lofts, Albany, NY – Historic rehabilitation of a former 1904 school building into a mixed use building to include low-income housing and community facility space. Norstar has designed the project to include energy conservation measures such as energy efficient heating and cooling for the community facility space and high efficiency windows that meet New York State and federal historic preservation regulations. Other measures include installation of at least 50% of the landscaping materials in native species, use of water conservation fixtures that meet the EPA's Water Sense Label, use of Energy Star appliances, sensors for outdoor and common area lighting, installation of individual electric meters for each unit, and development of a staff/resident manual regarding green building features.
Creighton Storey Homes, Albany, NY – This state public-housing development received grant funding from NYSERDA under the then-existing AMP Program, as well as funding under the Weatherization Program. The scope of work under both of these programs included the conversion of the building from electric to gas heat, the replacement of outdated refrigerators with new energy-efficient models, and replacement of unit light bulbs with CFLs.
Renaissance Preserve, Fort Myers, FL – This project was the redevelopment of a 1969 Farm Program community that did not have stormwater retention or any sense of "green" qualities. Green features in the redevelopment included Energy Star appliances, low-e impact resistant windows, R-30 attic insulation and R-12 wall insulation, 15 SEER Air conditioning units, low VOC paints, Florida Yards and Neighborhoods designation, programmable thermostats, high efficiency water heaters and separate metering for electric, water, and sewer use, to name a few.
Gulf Breeze, Punta Gorda, FL – The project has been designed in conformance of the Florida standards for energy efficiency, including the use of Energy Star rated appliances, reverse ceiling fans, low wattage compact fluorescent light fixtures, low flow plumbing fixtures, daylight sensor fixtures, and Green Label carpet and rug installations.
Sunrise Apartments, Lake Wales, FL – Sunrise Phase I is 72 units of new construction. This project features all the same green amenities of Renaissance and Gulf Breeze.
Gardenview Estates Phases I, IIA, IIB, IIC, IIIA and IIIB, Detroit, MI – The project has been designed and has been/is being constructed in conformance with the MSHDA Green Communities standards. Currently, design is underway for Phase IIIC and IIID, and Norstar is evaluating the feasibility of seeking project certification under the Enterprise Green Communities Program.
It should additionally be noted that Norstar has become extremely skilled in dealing with various environmental issues that are regularly encountered in the redevelopment of urban sites. Norstar has redeveloped at least five projects that were on state-designated brownfield sites. Additionally, Norstar has successfully remediated and redeveloped sites that had serious soil and groundwater contamination and other recognized environmental concerns (RECs) that could have prevented redevelopment.